If you wish to generate a list of email addresses (for those patients that have one entered), use this utility. Currently, you must export the list of email addresses to be used by a third-party email service.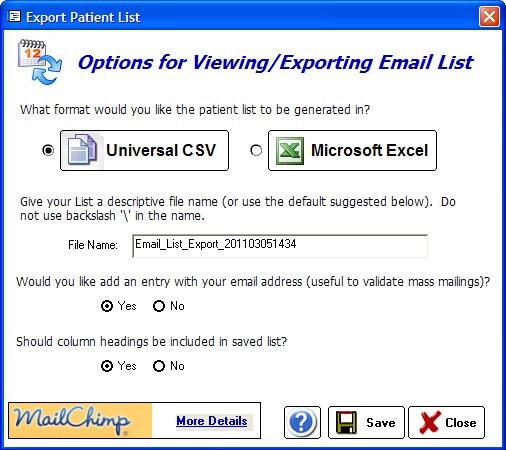 You can export to two formats:
Universal CSV Format - this is the standard comma-separated values. Lines in the text file represent rows of a table, and commas in a line separate what are fields in the tables row. The first record in a csv file usually contains column names in each of the fields (make sure the "Should column headings be included" is checked as yes).
Microsoft Excel Format - output is in Excel 2000 format ("xls" extension). This allows easy opening by Excel or similar spreadsheet programs.