There are two views in the Form Letters section: Template view and Merged Document view.
Template View
This view allows you to edit the letter template (including a mix of data fields and regular text). To add text formatting (bold, fonts, etc) then create the document in MS Word or Wordpad first, then copy/paste into the template. Click Template->Save in the top menu to save your work.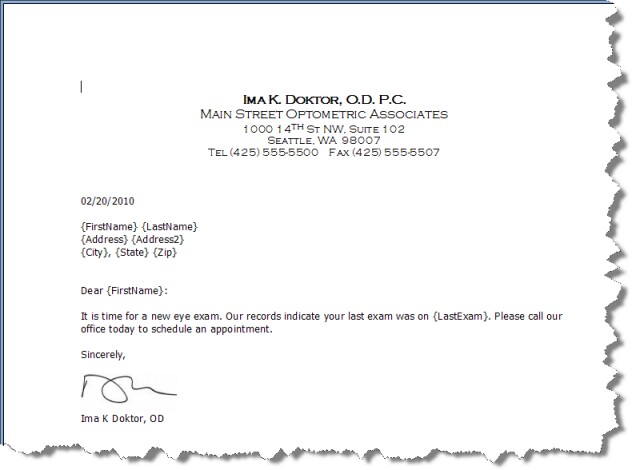 Merged Document
Click the Show Merged Document button to preview what an actual letter will look like.

Use the arrows to navigate through the letters. Click the Print All button to printout the merged letters.