You can open the recommended ePrescribing website from the Main Screen or from the Multiple Rx Tool. A browser window will open (note that ePrescribing requires internet connection to function).

If you have an existing AllScripts account enter your UserID and Password to login. If you don't have an account yet, click the "Create an account" link to sign-up (it's free).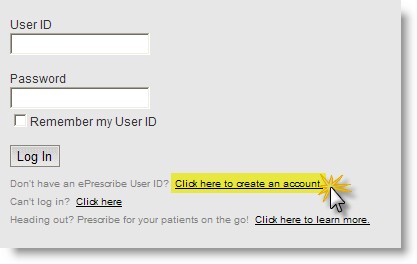 Once you are logged in, you must create a new patient account in AllScripts so your prescription can be sent to the Pharmacy: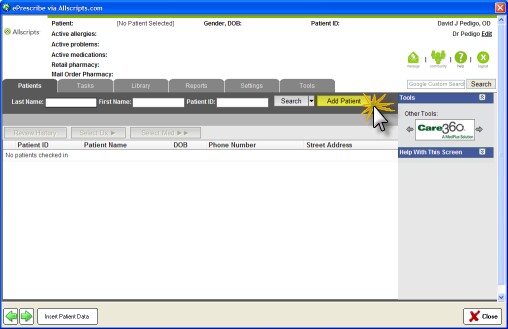 Once the Patient Data screen appears, you will need to upload the patient to the AllScripts webpage. Do this by clicking in the Phone field (to align the data sequence) and then clicking the Insert Patient Data button at the bottom of the screen.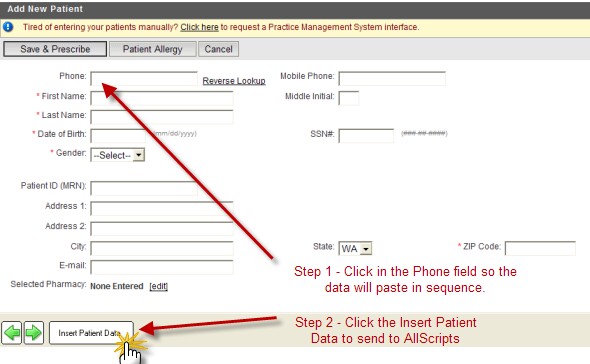 The patient should show up in the AllScripts Patient List, but if it does not enter the last and first name to Search.

Make sure the patient is selected (black dot next to patient name) and click the Select Med button to begin the process of entering a prescription.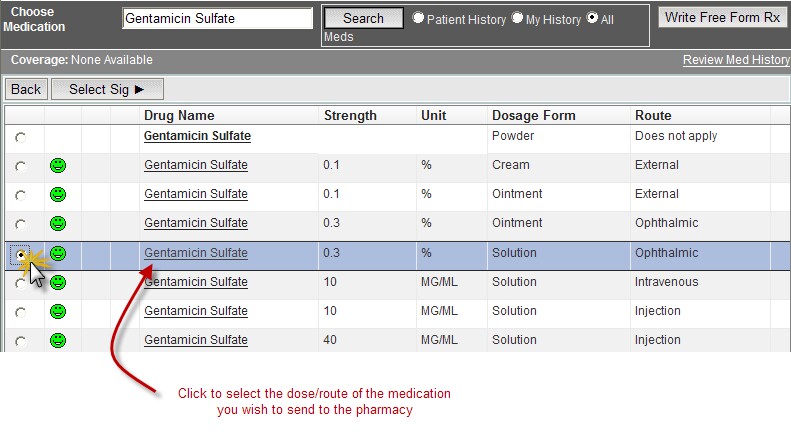 You must then click the Select Sig button to choose the Sig you wish to send with the Rx to the pharmacy: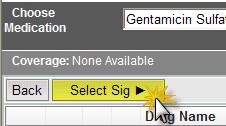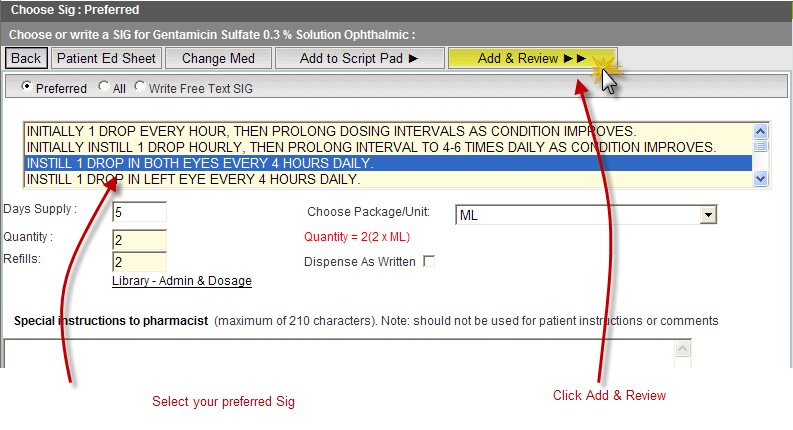 You may see warning screens if any of the medications you selected trigger a flag (contra-indication, duplicate dose, etc):

If all is well, you will see the Select Pharmacy screen, where you can send the prescription electronically to the Pharmacy of your (or your patient's) choice: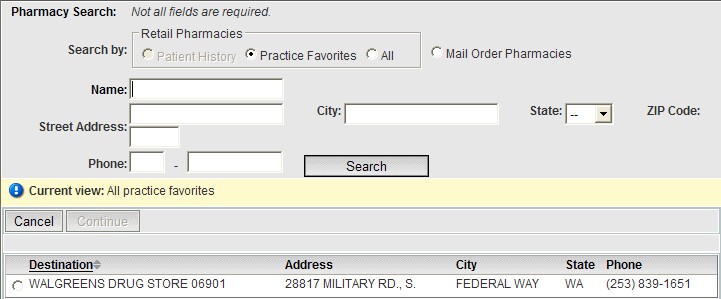 NOTE: The ePrescribe feature is based on the AllScripts free e-prescribing website. The AllScript database can check for drug interactions and contraindications that ezChartWriter cannot. The AllScripts site is external to our software and is not an integrated part of the ezChartWriter (so Rx data is NOT automatically passed to the website). You have to send the data manually; the steps above help you create a Rx with the website. You should also add the medication to your LogBook, even if you don't print an actual prescription for the patient.