ezChartWriter has an extensive array of tools to simplify your data entry. To access any of the tools in the ToolBox (on the left-hand menu), single-click the tool.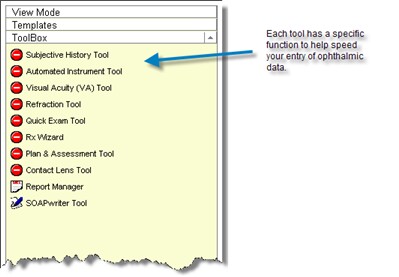 Once you click a tool, the status icon changes to gray

(indicating "in-use"). Once you have successfully pasted the tool's data into your encounter, the tool status icon changes to green

.