You can add short "Sticky Notes" to a Open Ledger by right-clicking and selecting the Message Manager option.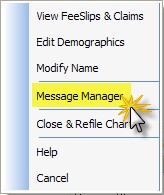 Once the Message Manager appears, select the Sticky Note button.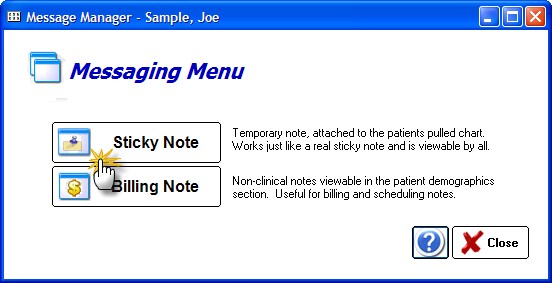 The Sticky Note edit screen will appear and you can enter any text you wish. Once you save the note a date/timestamp will append (with the user's name).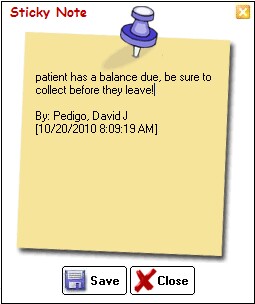 To View a Sticky Note:
If a patient has a Note icon, simply click ONCE on the patient name to view it. You can also edit or delete the note, or click the View FeeSlips/Claims button to open the Ledger Screen.