NOTE: The first time a user attempts to login, the default password is the same as the assigned UserName. After the first sign-in, the User must change the password.
User - Change Password
The User can change their own password after clicking the User Login button (only if they remember the password; if not, you must sign into the main module as Admin to reset the password).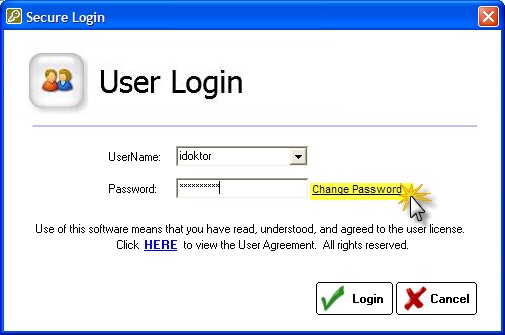 Enter the old password then create and enter a new password. The software will not allow you to create a blank or single letter password. If you mis-enter the password(s), you will be prompted to try again.