Patient payments can ONLY be applied within the FeeSlip. To add a patient payment, click the Apply Payment button on the bottom left side of the FeeSlip screen:

When first opening the Apply Payment screen for a patient with a balance due, you will see the Quick Payment form: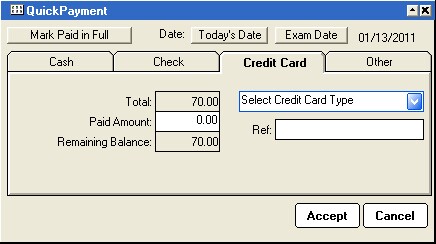 There are four tabs: Cash, Check, Credit Card and Other. To mark a QuickPayment, simply click the appropriate tab and enter the amount in the Paid Amount field. You can enter additional payment details in the other boxes, if appropriate.
Detailed Payment Transactions
You can use the Detailed Payment form to see all payment transactions, enter transactions and printout the payments list.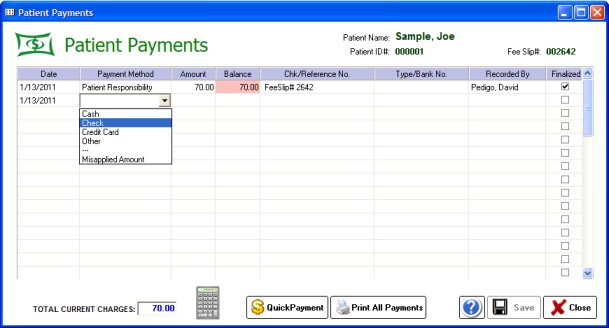 Note that any amount you enter in the Amount column will be converted to a negative number, thus ensuring that it reduces the balance. The only category that allows either positive or negative amounts is the Misapplied Amount category.