In order for other computers on your network to see the ezHealthWare software database, the folder that holds the database file needs to be made visible to other network computers. This process is called "sharing" the folder. You also need to allow other users to make changes to the file (this is called giving "permissions". Before going further, make sure all computers are in the same Workgroup.
Step 1 - Open the drive that contains the ezHealthWare software database (typically "C:\ezHW_Data"). Right-click the folder and select "Sharing and Security..."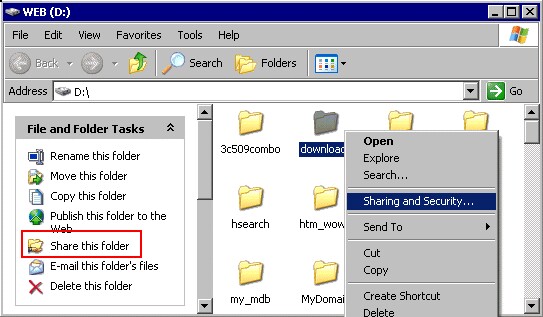 Step 2 - In the section titled "Network sharing and security" check the box "Share this folder on the network".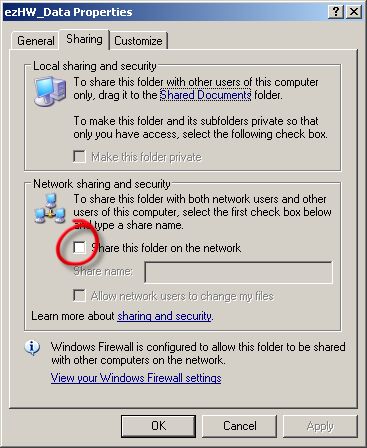 Step 3 - After checking the Share this folder option, the areas below it become enabled. You need to check "Allow network users to change my files" or else the software will not be able to save any data! You can leave the Share name as the default (usually the folder name).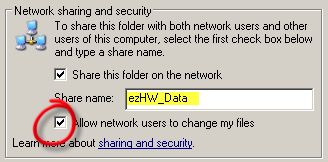 Step 4 - Verify success by looking for the "Share" icon on the original folder.