You must install the ezHealthWare software on each computer on your network. When you first run it, you will need to tell ezHealthWare where you have the patient database. This is easily done with the Network Wizard.
First, tell ezHealthWare software that you have already installed the Database on another computer: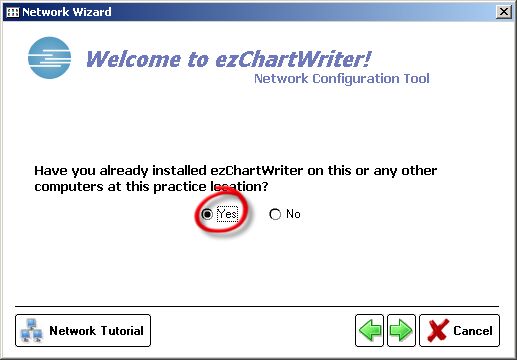 Then click "Find Database" so that the folder can be located.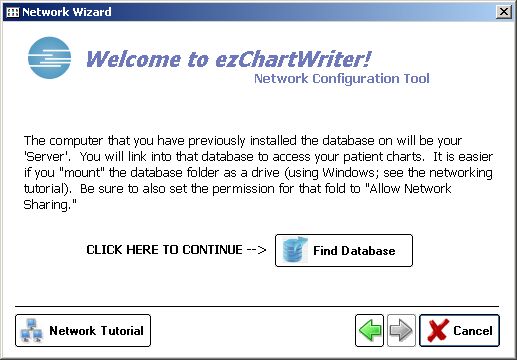 If you have properly shared and mapped your database folder, you will simply need to click the Find Icon and select the Networked Drive (in this example we mounted the folder as the Z: drive).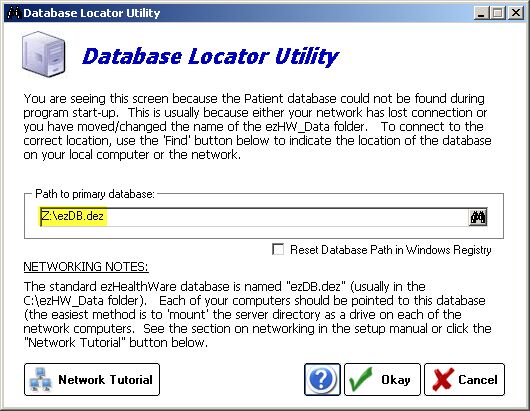 If you have problems or your computer does not seem to be connecting to the database as expected, use the Path Utility to investigate.