Disable Wireless Zero Configuration in Windows XP
If you are running a wireless network on a Windows XP system and have experienced problems maintaining a connection to your wireless router, we recommend that you disable the "Wireless Zero Configuration" service.
The Wireless Zero Configuration service allows your network card to automatically select and connect to preferred networks as they become available. In your office setting, you only want to be connected to one wireless network and thus have no need for a service that is automatically scanning for different wireless networks. This causes your network to drop the wireless connection for just a moment, long enough to kill the network connection to the ezHealthWare software database. This can result in severe damage to the database!
To access disable this service, you need to browse to the Control Panel, then Administrative Tools and finally double-click on Services. From the services window you will want to scroll all the way down to Wireless Zero Configuration and right-click the name, then click Properties.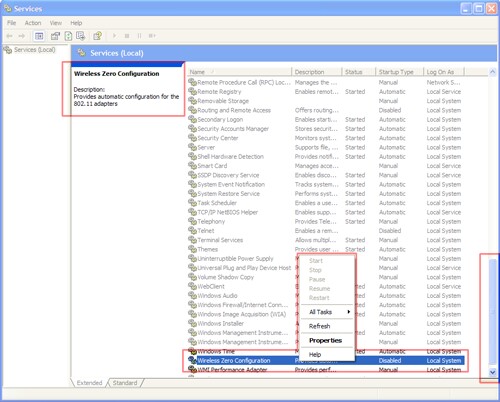 From the Service Status area choose Stop to stop the service.
From the Startup Type drop-down menu, choose Disabled so that the service doesn't startup the next time you start Windows XP.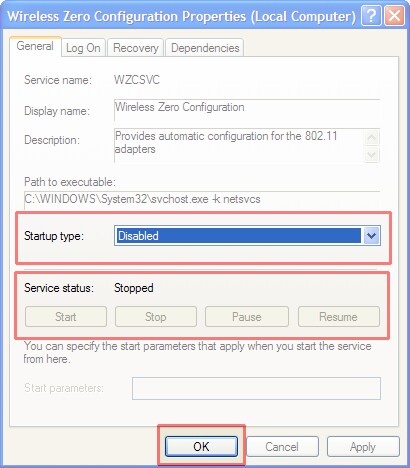 Your wireless connection should now function like a wired connection, and you shouldn't have to worry about "dropped" connections in Windows XP.